We offer the following services, for a complete construction site preparation and development.
If you are starting construction work on a new building site, you will need to fell some trees, remove debris, rocks, and other obstacles. This is otherwise known as land clearing. For the engineers and other workers to perform their jobs, they need to have full access to the site. One of the benefits of site preparation is that it removes every single form of hindrance from the way. If this was not done initially, it would increase the timeline of the project. This, in turn, will cost more money.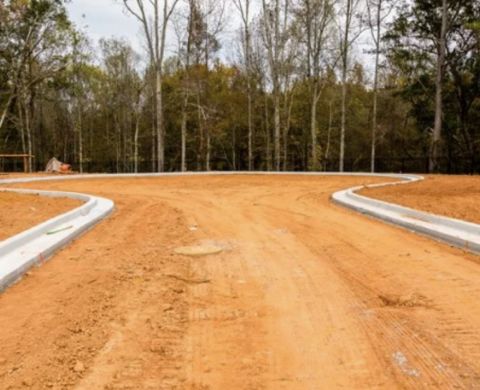 This step is the starting point for the development, in preparation for new construction. It is an engineering process that adjusts the slope and soil elevation around a construction site before building. This process may be also recommended to re-grade an existing lawn that is not draining properly. Although there are many reasons for site grading, the most important reasons are:
The proper preparation is required for the construction and operation of infrastructure (roads or bridges, utility lines, etc.)
Management of drainage water in urban areas
Environmental design
We can easily transport construction site materials to and from designated job sites. Our services include removal, transportation and delivery of construction materials. Let us carry your load.
Asphalt mixture compaction is an important procedure that can significantly affect the performance of asphalt pavement.The single most important thing you can do to a pavement is compact it.
High quality and cost effective services beyond the surface